Growing up, it was common to hear about a relative getting a permanent job in the city. Yes. You heard right. Once, there were jobs that qualified to be called permanent. A job you would walk into on your first day and be confident that you will spend the rest of your working life there. And with no regrets.
Those jobs were well structured with a proper corporate ladder to climb. They gave you a chance for both personal and professional development. Stories abound of tea girls and office messengers who
rose to the executive corner office after years of loyal service.
In that era, the word staff had a special connotation to it. We had staff quarters, staff buses, staff clinics and staff canteens. There were defined perks and privileges that accompanied being a staff of a particular organization. In this category you found the multinationals, the Banks, beach hotels among others.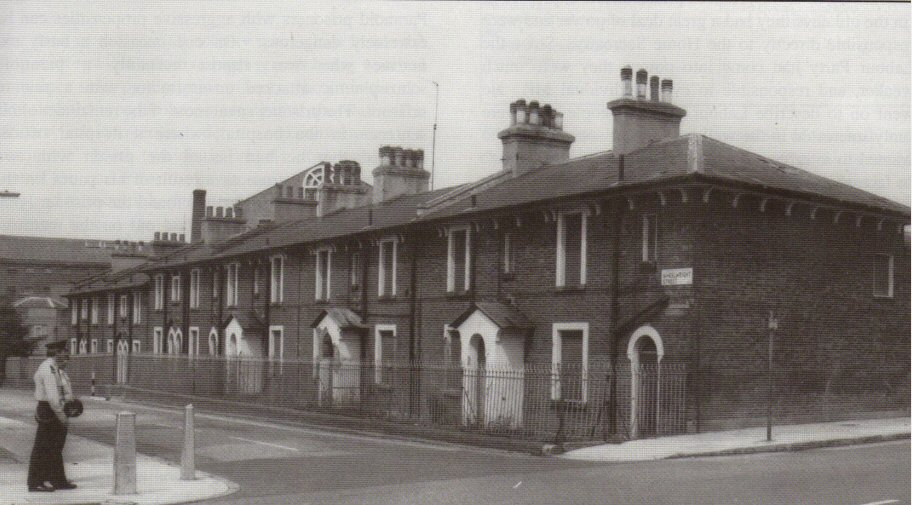 Notably, even local enterprises were at par with the best when it came to staff matters. These organizations understood and catered for the needs of their employees. Bankers for example were showered with a host of soft facilities.
The bank owners understood that there was no way a hungry staff would safeguard depositor's funds. Most companies provided lunch, transport, housing and medical cover for their staff besides an assurance of a lifetime job.
Other organizations went further to enhance this sense of belonging. Employees had a chance to own a piece of the organization by buying shares.
Walmart in the US is one such organization that has drawn undivided loyalty from their staff by making them part owners.
Then education explosion happened. Suddenly, there were too many qualified people looking for jobs. Emboldened by the number of job seekers, employers discovered that they could pay poorly, mistreat and dismiss staff at whim and get a replacement at the snap of a finger. They became more obsessed with numbers – the bottom – line than the people.
Whenever numbers and people were in conflict, numbers ruled. That's how retrenchment and downsizing became management buzzwords.
This heralded the dawn of jobs without a future. Employers believed that you could make money off your employees without a care to their welfare. In any case, computers would easily and at a lesser cost do their tasks, so it goes.
The digital fallacy was that as more tasks are automated, employers can do away with people. In reality however, computerization does not compromise the need for human resource. It
actually calls for a higher caliber of staff. World leading tech companies are some of the most ferocious hunters for talent.
The culture of staff neglect and abuse slowly took root. Employers would spoil themselves silly as staff drowned in misery. They started by paying barely a living wage while announcing humongous profits. In some cases, staff would go for months without salaries while the owners traversed the world acquiring the latest toys.
The working hours were extended without consultation or compensation and the big stick, the sack, was ever hanging over the heads of the besieged employees.
Slowly, the once cherished loyalty became a laughing stock. A liability. Those who stayed till retirement left poorer and miserable. Cornered, employees soon devised ways to cushion themselves against this insecurity. Job hopping became hip and what would famously come to
be known as side hustle took center stage.
More was to follow. They would quit without notice and more devastating, became mercenaries within. They could cheat with abandon on the employer. Staff pilferage and fraud became the new normal.
The failure of most organizations and in particular our supermarkets can be traced largely to staff disaffection. Our supermarkets are being looted by both the management and ordinary staff. The prolonged maltreatment – long working hours, pathetic working conditions and poor remuneration has now come to haunt them.
Our banks are no exception. You cannot get away with paying and treating bankers like farm workers.
I want to wager that our banks are probably losing more money through staff frauds than loan defaults.
That's the price of poorly paid staff who are constantly reminded that they are replaceable.
Those organizations that do not respect or have in place measures to keep their staff do not have a living history.
Alex Fergusson in his Autobiography confesses that it was their academy that gave them the
spirit to win in the long haul.
Every living organization needs that spirit. You need those who will tell your story. Those who stake their future and that of their children to the continued existence of that company.Otherwise, we shall continue to pay the heavy price of running companies without souls.
Evans Majeni is a businessman and a director at African Market Media.